Summer events coming up in Westchester, NY
Summer in Westchester County, New York, is a beautiful time of year and the perfect opportunity to get out of the house and make some memories. Whether you're looking for family fun, romance, or relaxation, there are a variety of exciting activities in and around the county to enjoy. Here at Bill Volz Westchester, we love helping our customers, so we put together a list of five upcoming summer events you can add to your calendar this year.
Minnie Untermyer Concert Series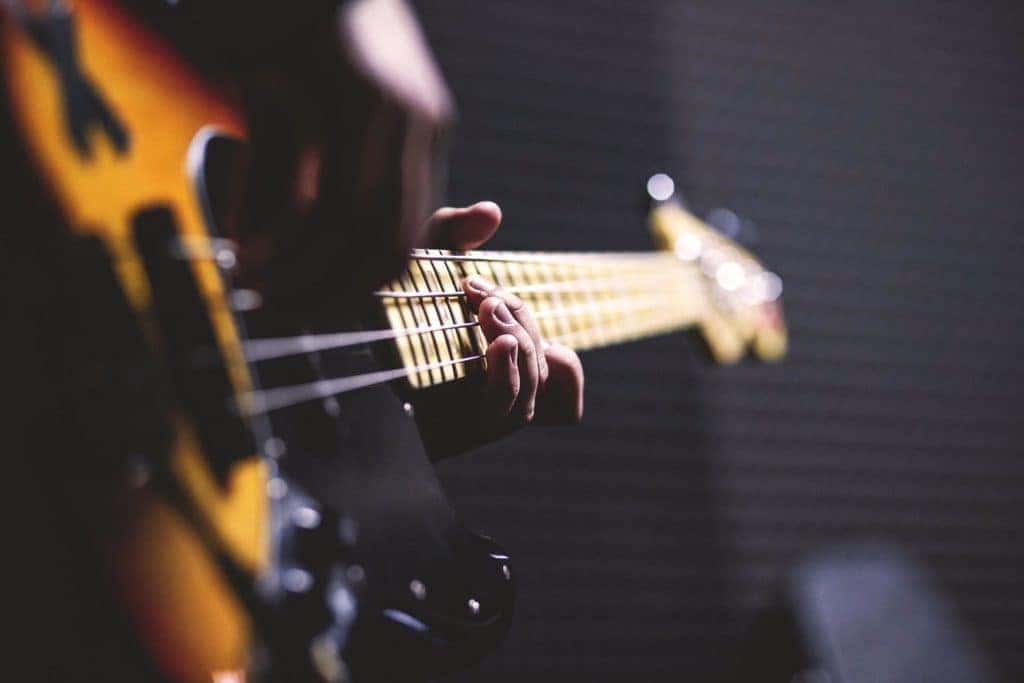 What better way to enjoy the summer than some music outdoors? With the Minnie Untermyer Concert Series, you have the opportunity to explore exciting performances in the outdoor amphitheater. Hosted by the Untermyer Gardens Conservancy, each event has its ticket price ranging from $35 to $50 per person. You can stroll through the beauty of the gardens before settling in for an evening of enchanting professional music and dance.
Performances include a choral concert from Voices of Ascension on June 4, the Persian Saba Ensemble on June 12, and the Westchester Philharmonic String Quartet on June 26. In July, you can look forward to the Mudavis Indian Dance on July 8, Ana Vidovic on classical guitar on July 17, Tom Gold Dance on July 24, and the Townsley's Jubilee Gospel Singers on July 31. Finally, August and early September feature performances by Michael Fennelly & The Athenians, the Victor LaGamma Jazz Trio, Lori Belilove, and the Isadora Duncan Dance Company.
Sleepy Hollow Cemetery Tours
On the western edge of Westchester County, the town of Sleepy Hollow contains some of the spookiest cemetery lore in the country. Experience the thrills firsthand by signing up for a Sleepy Hollow Cemetery tour. You can sign up for the daytime tour, which is available on weekends in the summer through August. This tour will teach guests about the short story that made Sleepy Hollow famous and its author, Washington Irving. If you're fascinated by the town's history, you might be interested in the Good, the Band, and the Unusual! tour that features local historians.
If you want actual goosebumps, you can also opt for an evening lantern tour. These take place on Saturday nights during the summer and allow visitors to seek out iconic gravestones through kerosene lanterns. You can also keep an ear out for the Sleepy Hollow Murder and Mayhem event, which includes a two-hour lantern-lit walking tour, complete with actors in roles like a pair of brothers involved in a murder-suicide and a deadly opera singer. The hosting group doesn't recommend this event for guests younger than 18.
Sky Tonight Planetarium Show
Visit the planetarium this summer to see the sky as you've never seen it before with the Sky Tonight Planetarium Show. Purchase tickets for the hourlong interactive show, then sit back and gaze at planets, stars, the Milky Way, comets, and more. You'll also learn about constellations, black holes, alien worlds, and meteor showers. If you're lucky, you may spot a satellite or learn about upcoming rocket launches. Mornings in June are also a particularly good time to see planets in the night sky, so you can plan your planetarium visit accordingly.
This event is recommended for guests ages 8 and older, and Domino Sugar Yonkers Refinery sponsors it. Guests are currently required to wear masks. Although the planetarium allows walk-ins, it highly encourages advanced registration.
Caramoor Concerts and Tea
In the northeastern portion of Westchester County, you'll find a mecca of summer events known as the Caramoor Center for Music and the Arts. This organization hosts a captivating series of summer events set amid the glorious gardens and grounds. These events can make the perfect relaxing day trip for families or a romantic evening date. You can book an afternoon tea session and enjoy special tea flavors, like Ceylon waltz black tea, raspberry-pomegranate iced tea, or a green rooibos tea. You can also enjoy sandwiches like the curried chicken salad and arugula on a mini brioche bun.
Try to time your visit to coincide with one of the exciting cultural events the Caramoor hosts. A few upcoming events include a soundscapes event featuring performances from vocal percussionist Dominic Talifero, the percussive dancing duo of Caleb Teicher and Nic Gareiss, and a music experience from Raquel Acevedo Klein, all on the Caramoor grounds on June 5. It also plans to host a Juneteenth celebration in collaboration with the town of Bedford on June 19. Classical music lovers are also in luck because on June 18, the Venetian Theater is hosting a concert by Yo-Yo Ma & the Knights.
Storytime at Muscoot Farm
Every Wednesday this summer, you and your little ones can enjoy a story read aloud at the Orange Tractor on Muscoot Farm. This is one of many Muscoot Farm events targeted toward young children and their caretakers. After the story, the group can take a walk around the farm and enjoy a lot of exciting farm sights and smells. The registration fee is $20 per child.
If you enjoy the farm atmosphere, you can also explore the other exciting events, like Morning Farm Chores on Saturdays and Farm Skills on Tuesdays. Both of these events give young children the opportunity to learn new skills and experience farm life from a young age. You can also sign up for the Thursday evening Book and Cook events, where children and caregivers can listen to a story and then cook a delicious treat that connects to the story they just heard.
There you have it. We've just listed five exciting events you can enjoy in and around Westchester this summer. Did we miss your favorite upcoming event? Let us know. You can call our expert staff at 888-328-3998, contact us online via our secure web form, or stop by our dealership at 2293 Crompond Road in Cortlandt, New York. While you're at it, take a look at our collection of new vehicles or our selection of used cars available in Westchester.