Best Fine Dining Restaurants Around Westchester County
Continuing our theme of highlighting local restaurants, this week we are going with some of Westchester County's best fine dining restaurants. With a team of local residents and great customers, we are eager to share some of Westchester, NY's trendiest spots. Below, you can explore some of our favorite fine dining spots to visit. Here at Bill Volz Westchester, we live and breathe luxury. You can easily learn this by visiting our dealership and viewing our inventory of Jeep Cherokees and Chrysler 300s that are ready for you to drive.
Mulino's of Westchester
Mulino's of Westchester is an upscale Italian restaurant that's a short 10-minute walk from Pavilion Mall. When you walk in, the atmosphere is sure to impress you. Art deco light fixtures hang from the ceiling to create a vintage environment that calls 1930s France to mind. There are also beautiful floral upholstered chairs and white tablecloths to further enhance the restaurant's ambiance.
The restaurant's menu is also impressive, as there are many dishes to order. You can start off with a delicious appetizer like the Spiedino a la Romana, which is a house-made mozzarella loaf with capers, anchovies, and olives in your choice of a white or red wine sauce. This bread pairs well with various wines from France, America, and Italy. You can order wine by the glass or by the bottle, depending on if you come in a group or not. Mulino's of Westchester offers some rare blends, some of which have been aging since the 20th century.
When it comes time to order your main course, you may have trouble picking. There are various pasta dishes, including the Gnocchi Mulino and the Penne Arrabbiata if you're looking for a true Italian experience. There are also chicken- and fish-based dishes if you're looking for something a bit different. We personally recommend the Cernia Marechario, which is a Florida red snapper sauteed in light tomato sauce with a side of New Zealand clams.
Even if you normally don't order dessert at restaurants, we don't recommend skipping this part of your meal at Mulino's of Westchester. There are several homemade menu items, including the Sicilian Style Cannoli and the Mulino's Italian Cheesecake. We also recommend the Florida Seedless Oranges with Grand Marnier, which you can watch the chefs make right by your table.
Blue Hill Farm
Blue Hill Farm is a classy establishment in Pocantico Hills. Inside, you'll find classy white tablecloths, expansive ceilings, and oversized booths t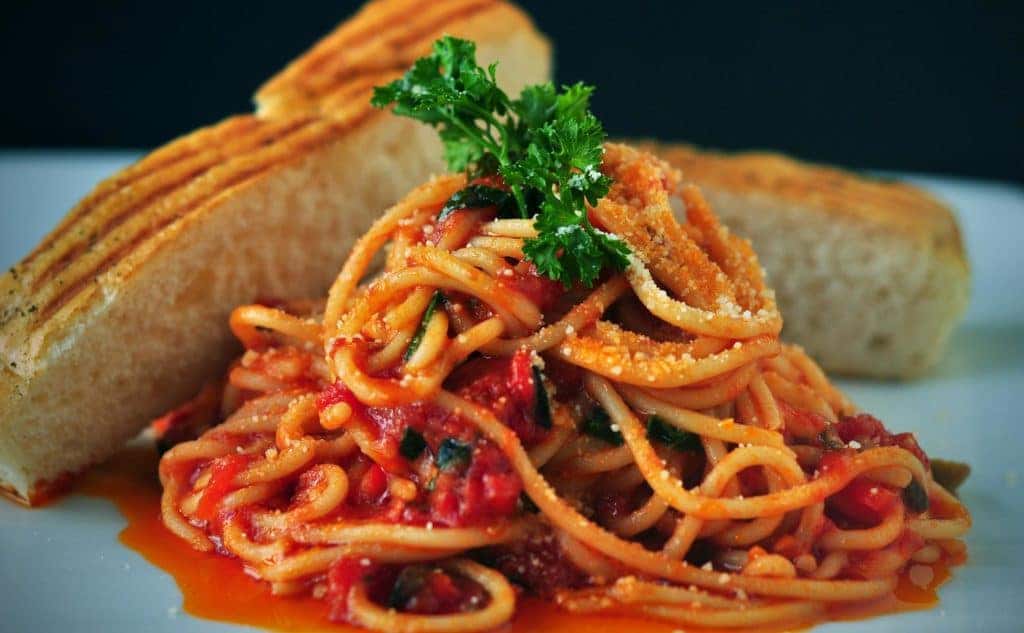 hat provide comfortable seating. You can get a four, five, or eight-course meal, so be sure to arrive with an empty stomach. While there's no set menu, some foods that the staff may serve you include lamb, zucchini blossoms, and soft-shell crab.
If you're looking for a classy beverage, the bar has plenty of options available. You can order from various imported beers, sakes, cocktails, and wines. If you want more of a personalized experience, you can rent out the establishment's private dining room for a few hours. This room seats up to 14 people and overlooks Blue Hill Farm's herb garden, which provides a gorgeous view as you dine.
Xaviar's
Xaviar's is a high-end restaurant that sits on a pier on the Hudson River. The entire restaurant is glass-enclosed to provide every patron with spectacular views. You may choose indoor or outdoor seating, which is great for enjoying a meal regardless of the weather or your current mood. While the restaurant primarily focuses on offering dinner, you can come in on Friday afternoon for lunch and Sunday afternoon for brunch.
When you sit down during dinner hours, the menu options might overwhelm you at first. One of our favorite selections is the grilled swordfish, which comes with leaf spinach, a baby Yukon potato, and soy mirin glaze. If you want to step away from seafood, you can get something like the classic beef wellington. This dish comes with wild mushrooms and foie gras duxelles.
No matter what you get as your main course, we highly recommend giving the side dishes more than a quick glance. All the sides at Xaviar's are great additions to any meal you order. For instance, you can get the steamed jumbo asparagus that comes with a creamy hollandaise sauce. Other memorable sides include the creamed spinach, the truffled potato puree, and the chive popovers.
Red Hat on the River
Red Hat on the River is a fine-dining restaurant that's been in business since 2003. The waterfront building in Irvington comfortably seats 120 guests at a time. The building, which was once a factory, has existed for over 100 years. It has undergone extensive renovations to create a modern, welcoming environment, but the establishment still has undertones of its rustic charm.
The restaurant describes itself as a modern French restaurant, but it also serves familiar new American fare that's hard to resist. For instance, you can start your dining experience with a shareable appetizer like the avocado chimichurri toast and the lemon aioli zucchini sticks. You'll see the restaurant's French roots jump out in its entrees, as it offers menu items like the pan-seared French cut chicken breast and the short rib bourguignon.
La Cremaillere
La Cremaillere is a high-end restaurant in Bedford that lives in what was once a farmhouse, and it also has its own wine cellar. The chefs focus on serving classic French cuisine, although they also incorporate some European dishes into the menu.
One of the most delicious items is the Long Island Duck Breast A L'Orange, which comes with orange-infused celery root, celery root puree, and duck jus. You can also get the pan-seared diver scallops that come with fine herbs, asparagus, and lemon beurre blanc. Don't be shy about getting dessert, as you may choose from options like the meyer lemon parfait, the chocolate souffle, and the creme brulee.
If you're looking to arrive at one of these Westchester restaurants in style, consider reaching out to discuss getting a new Chrysler, Dodge, Jeep, or Ram vehicle. All our staff members are friendly and helpful, and they can help you secure the best deal possible. You can fill out our contact form to get started or visit our dealership in person to test ride any vehicle that catches your eye.